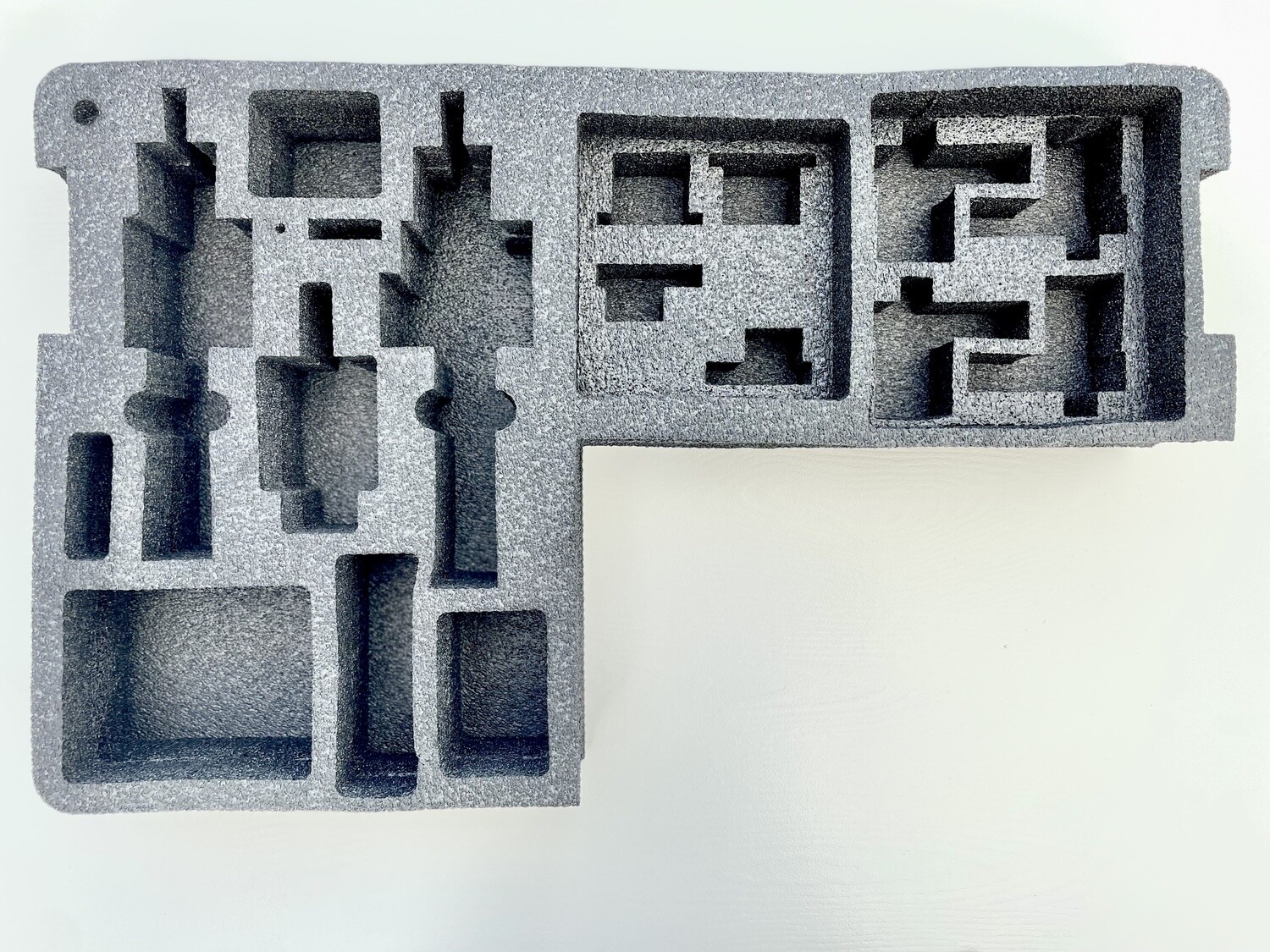 Laser-Cut L Foam Insert
F-L1
Product Details
L-Foam Insert for Jimmy Jib Remote Head Case
High quality polyethylene foam with double density bottom for extra strength and rigidity.
1 Piece. Same dimensions as the 2-piece Stanton L Foam.
Fits the original Pelican 1650 remote head case from Stanton.
Also fits the SKB iSeries 2918-10 (which is 1 inch deeper than the Pelican, and a better fit in our opinion).
Allows Jimmy Jib Remote Head and coiled y-cable and head cable to fit underneath.
Precision Laser Cut Compartments For:
4 double-recessed pan motors
2 double-recessed focus servos
2 double-recessed iris servos
1 film focus servo
1 follow focus controller
1 lens rod
1 lens mounting bracket
1 joystick extension
1 joystick handle (Model 4 B/C, with finger groove cutouts)
1 zoom handle (Model 4B/C with finger groove cutouts)
1 battery charger power supply
3 additional cutouts for battery cable, lens adapter cables, and misc
Save this product for later